​​Online dispensary.

Choose from a large selection of professional-grade nutritional supplements, botanicals, and homeopathic remedies.

- DELIVERED TO YOUR DOOR -​
​
Your purchase helps support our mission.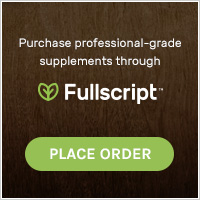 DID YOU KNOW?
​
Fullscript is registered to accept HEALTH SAVINGS ACCOUNT (HSA) and FLEXIBLE SPENDING ACCOUNT (FSA) debit cards on all supplement orders from Hoosier Naturopath's online dispensary.